Church HR Network was founded by Leslie DeMattia. Leslie and her team have more than 30 years of experience combined in faith-based Operations; including 15+ years leading all aspects of Human Resources and Safety at Ventura Missionary Church and Schools.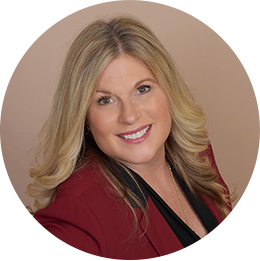 About Our Founder
Leslie DeMattia
Leslie was born and raised in the City of Ventura, California. She and her husband Brian have 6 children and currently reside in Ventura. She holds a Bachelor of Science in Business Management.
Leslie's Law Enforcement Career
Leslie is a retired Peace Officer, who has extensive law enforcement, civilian security, and Human Resources expertise. During her law enforcement career Leslie worked in Jail operations, patrol, patrol operations, sex crimes task force, agricultural protections, hostile work environment investigations, personnel investigations, and implemented patrol orientation policy and procedures.
She was a Field Training Officer, Custodial Training Officer, Personnel Management Mentor, and authored "Patrol Orientation" – a manual and training program to integrate custody deputies into patrol. She is a highly decorated senior officer. Leslie's law enforcement career was cut short by an on-duty injury that forced her medical retirement.
Homeless Reintegration Program
After her injury and subsequent recovery, Leslie negotiated with HUD, the Department of Housing and Urban Development, to create a transitional living center and program for Project Understanding. This included devising a program to re-integrate homeless families back into society.
She authored a client interview and intake screening process, handled all placements and was responsible for all case management. Leslie is well versed in contract management, negotiations and operations in both the public and private sectors.
Leslie's Career in Operations
Completion of her contract with Project Understanding led to an invitation to work for the Department of Investigative Services as a Director of Operations/Facility Security Officer. As a Facility Security Officer (FSO), Leslie oversaw defense warfare contractors from Vandenberg AFB to Edwards AFB. Leslie held a secret, top secret, and NATO security clearance.
Leslie managed a staff of 500 and completely reorganized the Human Resources Department. She is extensively trained in multiple levels of background and personnel investigations, executive management, risk management, human resources, operations, benefits administrations, tactical deployment, project management, budgeting and finance, workers compensations, EEOC complaints, IWC complaints, cost controls, dispute resolution, hiring and retention, organizational liability and School/Church Security.
Leslie has spent the past 30 years in Operations. This time includes 15+ years leading all aspects of Human Resources and Operations at Ventura Missionary Church, School, and Counseling Center. She has dealt extensively with the non-profit and for profit industries. She has extensive training in Wage and Hour law, authored many employee handbooks and Injury and Illness Prevention Plans (IIPP.) Leslie has hours of training in ADA and FEHA.
Leslie has lectured extensively on Sexual Harassment in the Workplace, Hiring for HR, Best Practices, Consistent Leadership, All Hazard Response, Performance Management, Wage and Hour Law, Exempt, Non-Exempt, and the Ministerial Exception; Crisis Management, Violence Workplace Prevention, School Safety, Active Shooter Staff Training, and Classroom and Workplace Security. Leslie has developed a unique and in-depth hiring process that aims to put the right people on the right team.
Founding Church HR Network
She is a seasoned Human Resource Professional. Leslie left Ventura Missionary in 2014 and now owns Church HR Network, formerly known as DeMattia Consulting.
Taking her experience to multiple churches and schools, Leslie hopes to further the kingdom through training leaders that support the infrastructure of the organization.
Leslie enjoys her faith and family. She spends her free time, biking, kayaking, and competitively showing her four top ranked Soft Coated Wheaten Terriers in the "Conformation" dog arena.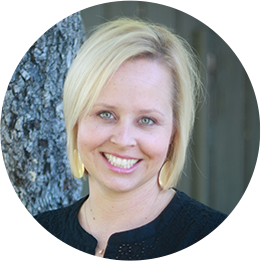 Elyce Wyatt
Director of Human Resource Service
Elyce Wyatt is a seasoned ministry operations professional. She has a background in both business and ministry. Elyce is experienced in church finance, facilities, and human resources. She is known for ability to produce and edit documents with a keen ministry perspective. More importantly, she is a God-send to Leslie by fixing all of her unnecessary apostrophes and repairing her dangling participles.
Elyce's background consists mainly of administration and ministry coordination. In addition to working with us, she is Operations Director at her church, overseeing the facilities, office, HR, and finance departments.
The California Central Valley is home to Elyce, her husband Jason, and their two lovely girls. They are active in their church, serving in the Children's, High School, Men's, and Life Group ministries. Their family can usually be found hanging out with friends or heading to the beach.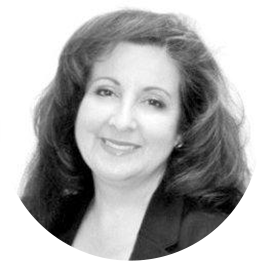 Lyz Klopman
HR Associate Preferred Partner
Lyz Klopman is a seasoned business operations professional with over 25 years of experience. Lyz brings her vast knowledge of operations, employee relations, marketing, construction, property management and negotiations.
She has developed, implemented, and coordinated employee policies and procedure manuals, as well as security plans utilizing on-site staff and local government agencies. Lyz's strong work ethics, thoroughness, and commitment to her work have earned her the respect of clients and colleagues alike. Throughout her career she has worked closely with owners, employees, tenants, vendors, architects, builders, and government officials.
Lyz is married with two children and lived in Ventura County for 54 years and now resides in Washington. She loves to travel and host dinners with family and friends. Lyz and her husband have spent the last 18 years serving children, who have been abused, abandoned, and neglected, through Royal Family Kids Camp of Ventura.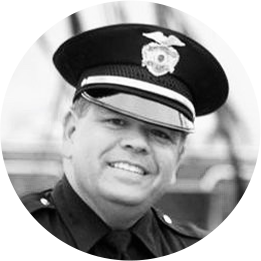 Ken Klopman
Security Advisor Preferred Partner
Ken is a retired Police Sergeant from the Oxnard Police Department where he served for 37 years in public service. His experience and assignments include: field services/patrol officer, training officer, traffic motor officer, beat coordinator, traffic coordinator, traffic investigator, youth services/PAL officer, citizens, police explorer, and youth academy instructor, patrol/field services sergeant, youth services sergeant, and chaplain coordinator.
Ken, however, feels that perhaps some of his most meaningful and impactful years were spent as a detective in the Special Victim's Unit where he investigated sexual assault and child abuse cases and conducted challenging forensic interviews helping countless survivors of child abuse and sexual assault seek justice. Ken is now very happily retired and living in southern Washington State with his wife of 30 years, Lyz, and their two teenage children.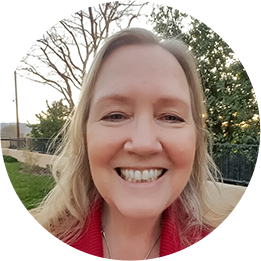 Leslie Thompson
HR Associate Consultant
Leslie Thomson is an HR Associate Consultant. She holds a Bachelor of Science in Psychology with a minor in Family Studies. Leslie has worked in the non-profit and faith-based community for over 17 years. She spent 10 of those years as an HR Associate and 2 years as an HR Director.
Leslie's breadth of faith-based experience covers recruitment, performance management, benefits management, onboarding, employment law, church boards, leaves of absence, and employee policy and procedures. She is a master writer and editor and is known for her quick and efficient abilities.
Leslie has a heart for people and service in her local church. She has also led and facilitated grief counseling groups at her church, including writing a book about her experience with these groups, which earned her the Best Senior Project at her college graduation.
Leslie lives in Southern California with her husband John. They are faithful servants at their local church. Leslie has a great love of traveling and has been throughout the United States, England, France, Belgium, Germany, Czech Republic, Austria, Switzerland and Italy.
We get it –
and we're here to help
Book a call and we will answer your pressing HR ministry needs.